Track your parcels
How to Track Your Parcel:
Please follow the steps to track your parcels.

1. Please login your account. Then, click the 'my account'. You will see the 'order history and details'. Click it.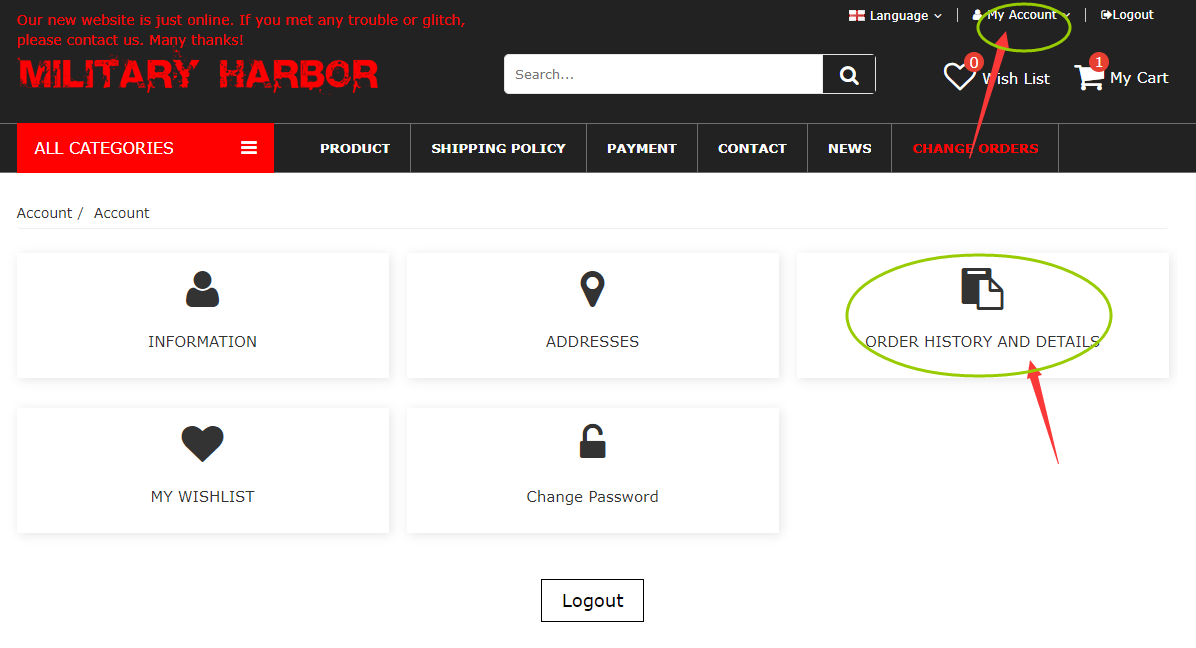 2. Now, you will see your orders here. Click the 'view details'.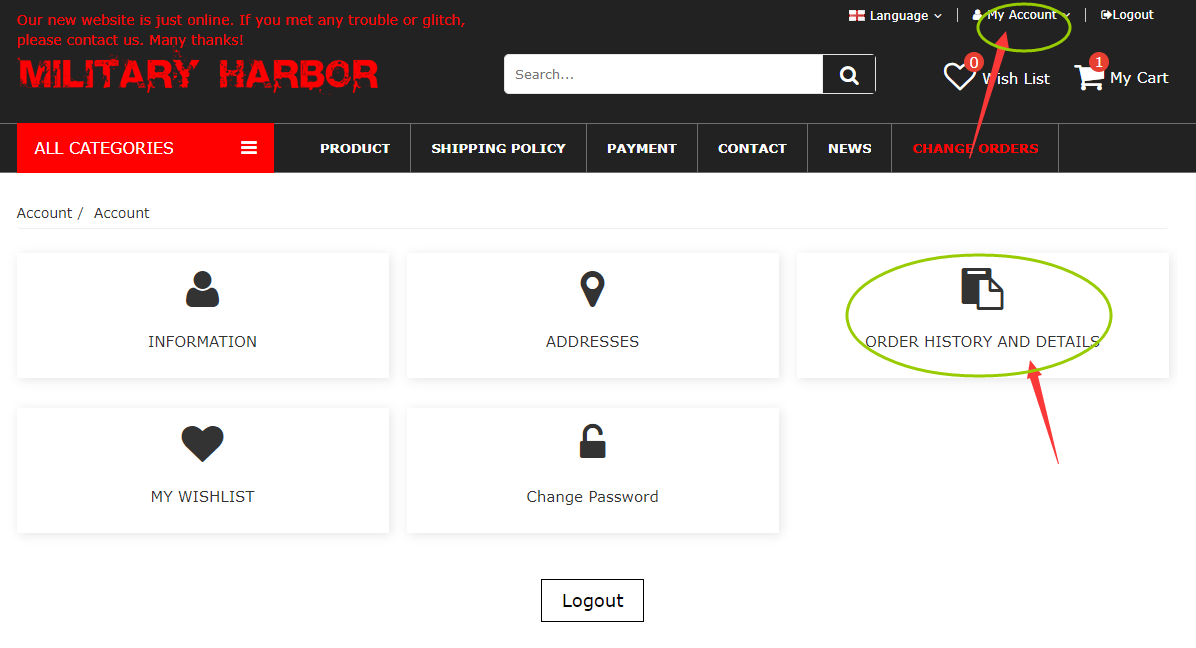 3. In this page, roll down your screen to the bottom, you will find 'ship'. In here you will see your tracking number. Click the 'Logistics inquiry'. You will see where is your parcel now.